You are now in the main content area
Winter is back! Instead of hating it and just bearing through until spring, take advantage of the snow and ice while it's here. Go full Canadian and try to complete our winter bucket list before the snow melts!
1. Look like a Canadian
The first step to any successful Canadian winter is to dress like a true Canuck. Get yourself some heavy-duty boots, Roots socks, a plaid shirt, a Canada goose coat and a toque with your favourite hockey team and you'll be ready to go for all the winter activities ahead.
2. Go skating
There are plenty of places to go skating in Sudbury. Whether it's on a friend's lake or at a local rink, lace up those skates and get outside! Laurentian students are especially lucky because we're just a short bus ride away from the 1.5 km skate path on Ramsey Lake!
3. Try snowshoeing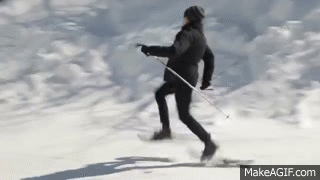 You can find many great snowshoe trails on campus, and even more throughout the city. Rent a pair of snowshoes from Laurentian Voyageurs Rec or the municipal libraries and explore the trails!
4. Go sliding
Who says sliding is just for kids? Find a hill, grab a sled (or an old pizza box) and get to sliding. Add some hot chocolate for extra nostalgia.
5. Build a fort & have a snowball fight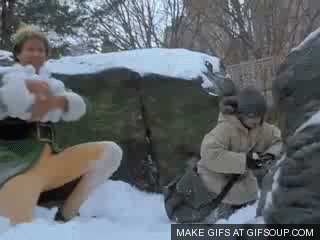 Get a group of friends together and create a snow fort the 10-year old you would be jealous of. Then test it out with a friendly snowball fight!
Take a look at Our Crater for more winter fun tips, and for everything else Sudbury-related! Any other ideas on how to enjoy our cold Canadian winters? Comment below!