You are now in the main content area
Hello fellow Voyageurs!
As we all know, November is the time where all you want to do is stay in bed and watch Netflix, or if you're more school-minded, maybe you'll lock yourself up in the library for days at a time. It's hard to get yourself motivated to get up and get moving, especially since winter is coming and you most likely have 50 assignments due.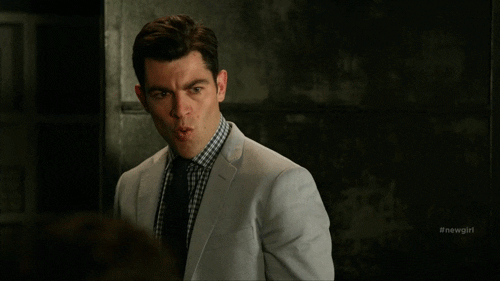 But there are plenty of benefits to doing physical activity. It can help you feel more confident, keep you more focused, boost your grades, help you deal with stress and even give you a chance to be more social. Laurentian has lots of interesting and motivating activities available that you can do with friends or, if you're the brave type, you could try them on your own and make new friends! These are available to all Laurentian students, for undergrads and grad students, part-time or full-time, everyone is welcome to join in!
Student Clubs
I'm sure most of you are part of at least one club here at Laurentian, but do you know about all the clubs we have here that are all about being active in different ways? Just to name a few, there's the karate club, the yoga club and the running club. These health and fitness-related clubs are currently in the process of being moved from the SGA to Campus Rec, so contact campusrec@laurentian.ca if you're interested in learning more or signing up for one. Have a great idea for a club that will motivate others to get moving and stay active? Contact them to start one!
Fitness Classes
Don't worry, you won't be this lost.
Now is the best time to check out the fitness classes offered at Laurentian because Campus Rec is doing its Fall Discovery Phase, where they try out different classes to see which ones we like best. That means that as a Laurentian student you get to try various classes (offered at the Alphonse Raymond gym) for free! They offer all sorts of classes ranging from yoga, to dance, to crossfit, to bootcamp. Keep an eye out on their Instagram, Twitter and Facebook accounts @voyageursrec for class times until the official schedule comes out next semester. Take advantage of the free discovery phase now because next semester students will be paying a discounted price since they will be bringing in expert instructors and raising money to enhance the studio space!
Gym Facilities
There are plenty of sports and other activities that you can do at the Ben Avery Gym with your friends, and it's all included in your student membership. You can head over to do some weights or cardio together, or if that's not really your thing you can play a game of badminton, volleyball, squash, basketball or indoor soccer. You can even try out the climbing walls with the help of a certified instructor! Just make sure to call 705 675-1151 x 1002 to book in advance.
Intramurals
I might be wrong, but Laurentian dodgeball doesn't usually end up like this.
If you're like me, you probably have no idea what Intramurals are or how they work. After a bit of research, I found out that they're really fun sports and games organized by 2nd year physical education students as part of their practicum. You can usually choose between playing competitively (for those with experience in competitive sports) or recreationally (for the more sports-challenged like me). Even though most of the fall Intramurals are over, Campus Rec is organizing an awesome Destress Sweat Series the first week of December. These will cost 2$ per session for Laurentian students and will be free for those already signed up for Intramurals! They plan on having fun activities like dodgeball, walk/run sessions and squash games. No need to book a spot, just check out their Instagram, Twitter and Facebook for dates and times and show up!
If you'd like to participate in Intramurals next year, you can sign up for them now at the gym's front desk or by emailing campusrec@laurentian.ca. Here's a bit more information on the two types of activities you can sign up for:
Leagues:
Last up to 6 weeks
Up to 2 games per week
30$ per player
You can sign up with a team or as a free agent (by yourself) and Campus Rec will place you in a team. It's a great way to meet new people!
Offered this winter: Indoor Floor Hockey and Indoor Soccer
Tournaments
A one-time event (usually Friday afternoons)
15$ per player
Offered this winter: Spike Ball (January), Basketball (February), Dodgeball (March)
I hope this has encouraged you to try something new and stay active during this tough time. Don't hesitate to get out of your comfort zone! Getting moving and trying different, fun ways to do it won't be an experience you regret. If doing group exercise is not really your thing, stay tuned for Part 2 of this post to see what you lone wolves out there can do to stay active, while still trying something new!
NOTE: Interested in volunteering at these fun events and activities? Contact campusrec@laurentian.ca or Valerie Michelutti, Manager, Programming and Development – Athletics & Recreation, to lend a hand. You never know what might turn into a great on-campus employment experience! Also, if you're a certified fitness instructor, shoot them an email too, they're on the lookout for you!